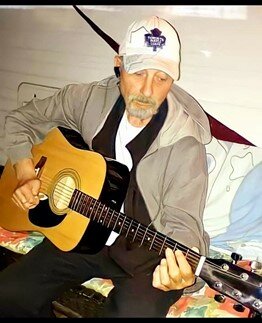 Obituary of Frank Rodgers
It's with heavy hearts that we share the news of the sudden passing of Frank Rodgers on December 22/2021 at the age of 73. He was the partner of Carol Ann Spjuth. Dear Father to Cindy and Paul Rodgers and Suzanne Beauvais (Predeceased by daughter Margaret Rodgers). Dear Grandfather to Zack, Ricky, Jessie, Jayden, Brooklee (Sarah) and Ashley. Predeceased by, Grandchildren Cole and Chelsea Rodgers, and Breanne Beauvais. Dearest Great-Grandfather to Everlee, Jaxson, Grace and Hope Beauvais. Frank is missed by his sisters Doreen Rodgers (Ottawa), Judy Thorne (Newfoundland) and Shirley Hall (Baltimore) and Predeceased by Sister Eileen Schryburt and Brother Marshall Rodgers. Predeceased by a sister in law and brother in law. He is dearly missed by many Nieces and Nephews, and Great-Nieces and Nephews.
Frank was born and raised in Old Perlican, Newfoundland. As a teenager he made his way to Ontario where as a career he became a great Butcher for over 50 years.
He had a love for music and loved to play guitar. Friends, family and Coworkers who knew Frank knew he really liked the Toronto Maple Leafs. He would always joke that they would probably win the cup when he died. We will see!!!
Frank will be dearly missed by family, friends and co-workers.
Anyone wanting to make any kind of Donations can do so by donating to the Heart Institute or the Cancer Society.
Private Funeral Service
11:00 am
Tuesday, March 1, 2022
Cole Funeral Services
2500 Baseline Road
Ottawa, Ontario, Canada


Share Your Memory of
Frank