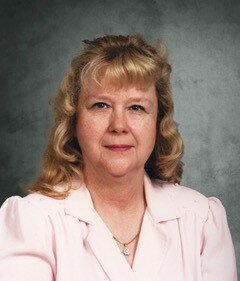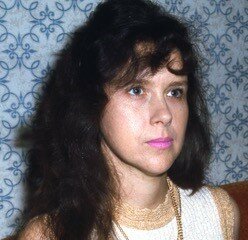 Obituary of Carol Dunn (nee Paille)
Passed away January 14, 2023, in the Ottawa General Hospital with her husband and children at her side. She will be greatly missed by Lorne, her loving husband of 60 years and children Laura (Paul Lindsay) and Kevin. She was the proud loving grandmother to Cory and Paige. Carol was warm and caring, always offering her help to people in need, and had a positive spirit and zest for life. Family was always most important to Carol and she was always there during good and bad times.
In high school, Carol was part of the Sodality and Catholic Action. She helped with entertainment at retirement homes and provided food and essentials to families in need. She attended the World Congress of Sodalities in New York in 1959.
Carol wrote, acted and directed school and teachers college plays. She was a participant in Miss Manitoba in 1959. She taught in Winnipeg at Catholic and Hebrew schools. Carol married Lorne in 1962 in Winnipeg and they moved to Ottawa in 1964.
Carol was a member of Beta Sigma Phi sorority for over 50 years, serving as president of some chapters. She was also a representative and member of the executive to city council. Deeply involved in fund-raising for breast cancer research, Carol has both initiated and participated in many events, including the first dinner and golf tournament. Since 1988 Carol was a driving force on the Ottawa-Council of Women, serving as president from 1993 to 1996 and editing the council bulletin for 10 years.
For over 30 years Carol provided supplies to a number of places such as Cornerstone Housing for women, Evelyn Horne Young Women's Shelter, young mothers at Youville centre and victims of domestic violence at Nelson house. Carol was committed to recycling and in the past few years she provided recycled Christmas and other cards to health care homes.
Carol was a candidate for the 1991 Nepean Citizen of the Year and was presented with the 125th Anniversary Confederation of Canada in 1992. She also received the Nepean Millennium 2000 Medal.
At St. John the Apostle church she was a eucharistic minister, provided marriage preparation and was involved in other activities. She has been a member of the Catholic Women's League since coming to Ottawa.
Carol was an artist and wrote poems and verses with many finding their way into Christmas cards and letters. She was runner-up in an Ottawa Citizen 2000 Short story contest for her "A Helping Hand". She also has four unpublished novels that she was not able to complete due to her illnesses over the past few years.
Carol enjoyed entertaining and held many dinners, parties and pot-lucks for friends and her organizations. She enjoyed people seeing the 12 foot Christmas tree with all of her decorations, especially the many angels she collected.
A Funeral Service will be held at the Pinecrest Remembrance Chapel, 2500 Baseline Rd, Ottawa on Monday, January 23, 2023 at 11 a.m. followed by a Celebration of Life in the Pinecrest Reception Centre.
In lieu of flowers, we know Carol would be pleased if you would donate to any women's shelter.
Funeral Service
11:00 am
Monday, January 23, 2023
Pinecrest Remembrance Chapel
2500 Baseline Road
Ottawa, Ontario, Canada
Celebration of Life
12:00 pm
Monday, January 23, 2023
Pinecrest Reception Centre
2500 Baseline Road
Ottawa, Ontario, Canada


Share Your Memory of
Carol