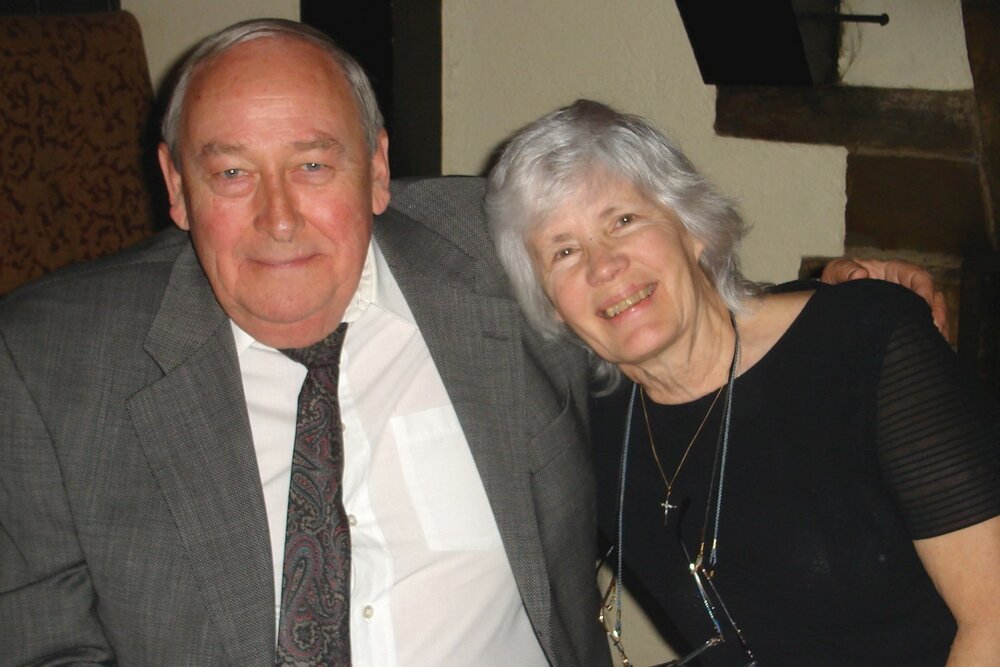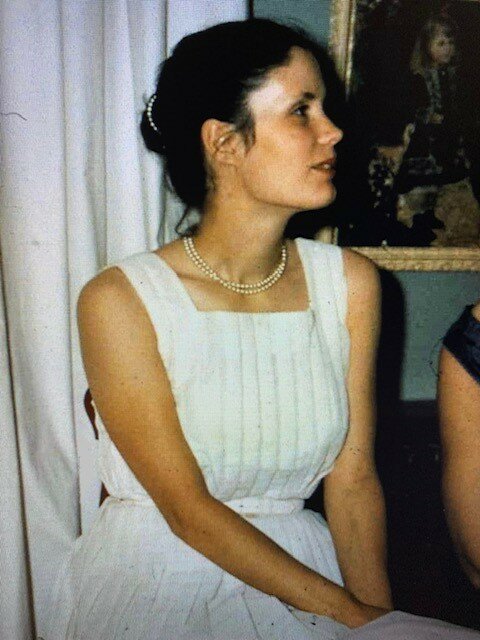 Obituary of Wauneta Anne Whittingham
nee Johnson, formerly Lister
On the first day of the New Year the world lost a shining star. Wauneta A. Whittingham: cherished Mother, Mother-in-Law, Grandmother, Great-grandmother, Aunt, Stepmother and Sister, left us to join her beloved Frank, toasting their wonderful life together in a glass of his (in)famous home-made wine. Wauneta spread love and joy wherever she was, and was a truly good and kind person, even as dementia robbed her of her later memories. She would hug you the first time she met you.
Born in New Orleans, Mum was the eldest of four children: John (deceased), Pinky (deceased) and Lisa (Mike) all of whom she so loved. She grew up in New York City before moving to Ottawa, where she met a handsome young man named David. They married young, and had six children whom she greatly loved and who utterly adored her: Carol (Noel), Rick, Judy (deceased), Linda (Chris), Michael (Cindy), and Kathryn (Greg). Many years later, Mom met Frank, and the rest, as they say, is history. Upon marrying Frank she gained two wonderful step-children, Matthew (deceased) and Patricia.
Increasing the love exponentially were Nan's perfect grandchildren: Benjamin (Bee), Jenifer (Jordan), Jacqui, Sonia, Justin, Joshua, Grace and Emma, and her treasured great-grandchildren: Landon, Allyson, Marco and Harrison, and little Bump Lister. Survived also by her sweet sister-in-law Liz and her very dear nieces, nephews, great-nephews and great-nieces.
Mum loved music; we grew up surrounded by opera, classical music, and her glorious singing; she studied opera in NYC and was a member of the Canton Civic Opera. Mum was also talented as an artist, a needlewoman, and a craftswoman; her children thought there wasn't anything she couldn't do.
Mum was a staunch defender of the underdog and was outraged by unkindness and inspired us all to be better people. She had an intrepid sense of adventure and in her last years regretted only that she could not participate in a CN Tower edge-walk. She had the most incredible sense of fun and humour; there was so much laughter growing up, in adulthood, and wherever Wauneta happened to be. We will miss her constant joy in life and her ever-so-ready laugh, and her willingness to help any and all of us at the drop of a hat. She was much beloved by all of her family and friends and is irreplaceable in our hearts. We love you, Mom.
A private cremation will take place, with a Celebration of Wauneta's Life to be held in the summer in Ottawa, at a date to be set.
Charitable Donations would be wonderful, especially to the Alzheimer Society of Canada or the Canadian Cancer Society.
Wauneta's Celebration of Life will take place on:
Friday, June 9th 1:00pm - 2:00pm
First United Church
347 Richmond Road
Ottawa, Ont. K2A 0E7
1 (613) 232-1016
Followed by a reception in the church hall from 4:00pm - 6:00pm.
Celebration of Life
1:00 pm - 2:00 pm
Friday, June 9, 2023
First United Church
347 Richmond Road
Ottawa , Ontario, Canada