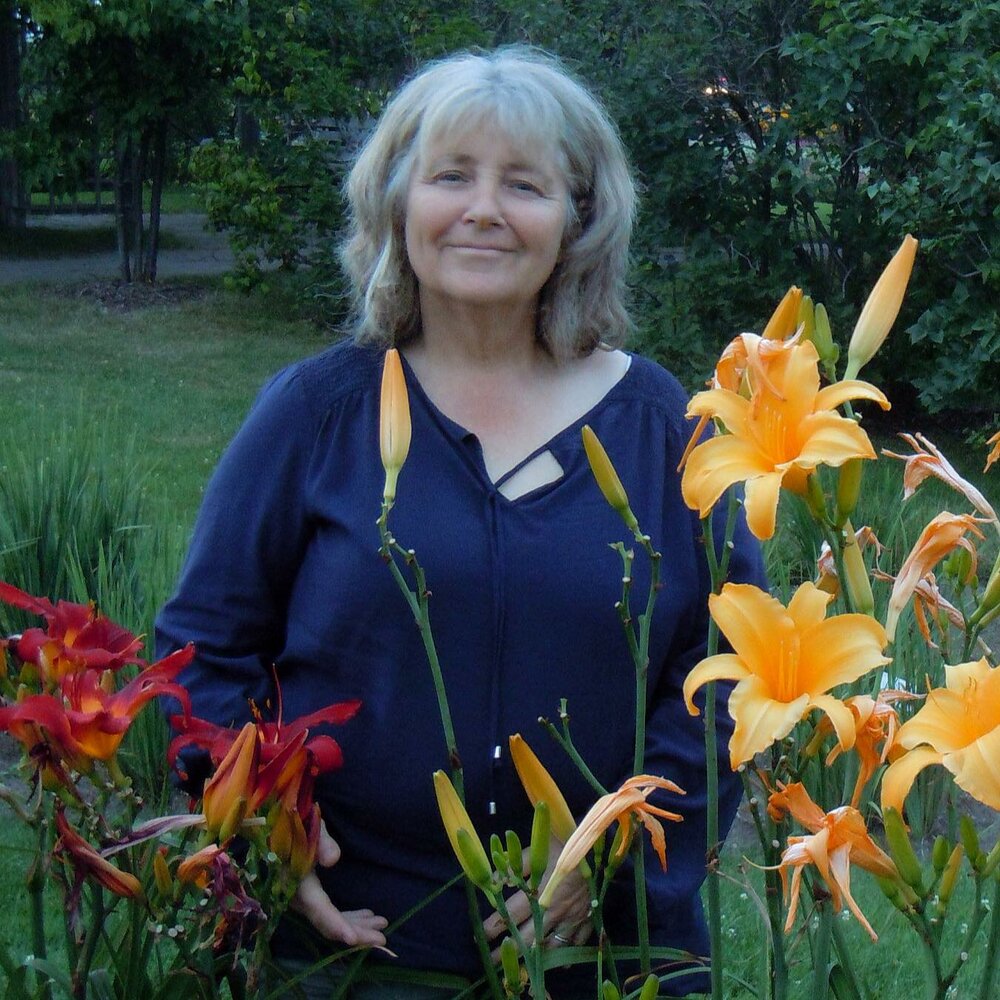 Obituary of Carolyn Jane Chornenky
October 11, 1952 - December 11, 2022
The world lost one of its most luminous people with the passing of Cally (Carolyn) Chornenky on December 11, 2022.She is survived by her devoted husband of 45 years, Greg Bannoff, daughters Sarah (Andrew Haynes) and Alexis (Jeffrey Dunn), and two grandchildren Evelyn Rose and Miriam Jane. The best mother to her daughters, and 'mum-mum' to her granddaughters, she taught by example, shaping strong values around strength, intelligence, and ethics. Her life was one of creation, vision, and achievement. Quietly changing the world with her insight, integrity, and kindness, much of Cally's life was devoted to nurturing children, people, and plants. Her dedication created a brighter future, filled with growth and beauty.
With a gentle heart, and drive to nurture and support children, she taught for years at the West End Co-op Nursery School, and at Sunday school at Parkdale United Church. She was also Snowy Owl to the local Brownies. She also volunteered at Parkdale United Church and at the Parkdale Food Bank.
In recent decades, Cally pursued her lifelong passion for plants and studied horticulture at Algonquin College. She joined, and then took over ownership of, a small gardening company. A lifelong feminist with a desire to elevate women in business, she shaped Digging In with all female horticulturists. Her personal touch led many clients to become friends. Always surrounded by books, she was always keen to bring family and friends into the vast, magical universe of the written word. Without fail, she always recommended a fantastic next read, and we all benefited from her vast appetite for literature. She enjoyed decades with her friends in book club too.
With enthusiasm, wit, and empathy, she was a brilliant and lively conversationalist, always ready to share, learn, and debate. She led with integrity, calling out prejudice and injustice to make the world a safer and more welcoming place for all. She made us want to be better people. Cally asked that, in remembrance, people plant a tree in lieu of sending flowers (or donate to Tree Canada). How very like her - continuing her legacy of caring and growth.
A Funeral Service will be held at the Pinecrest Remembrance Chapel, 2500 Baseline Road, Ottawa on Friday, December 16, 2022 at 11 a.m.
Funeral Service
11:00 am
Friday, December 16, 2022
Pinecrest Remembrance Chapel
2500 Baseline Road
Ottawa, Ontario, Canada


Share Your Memory of
Carolyn