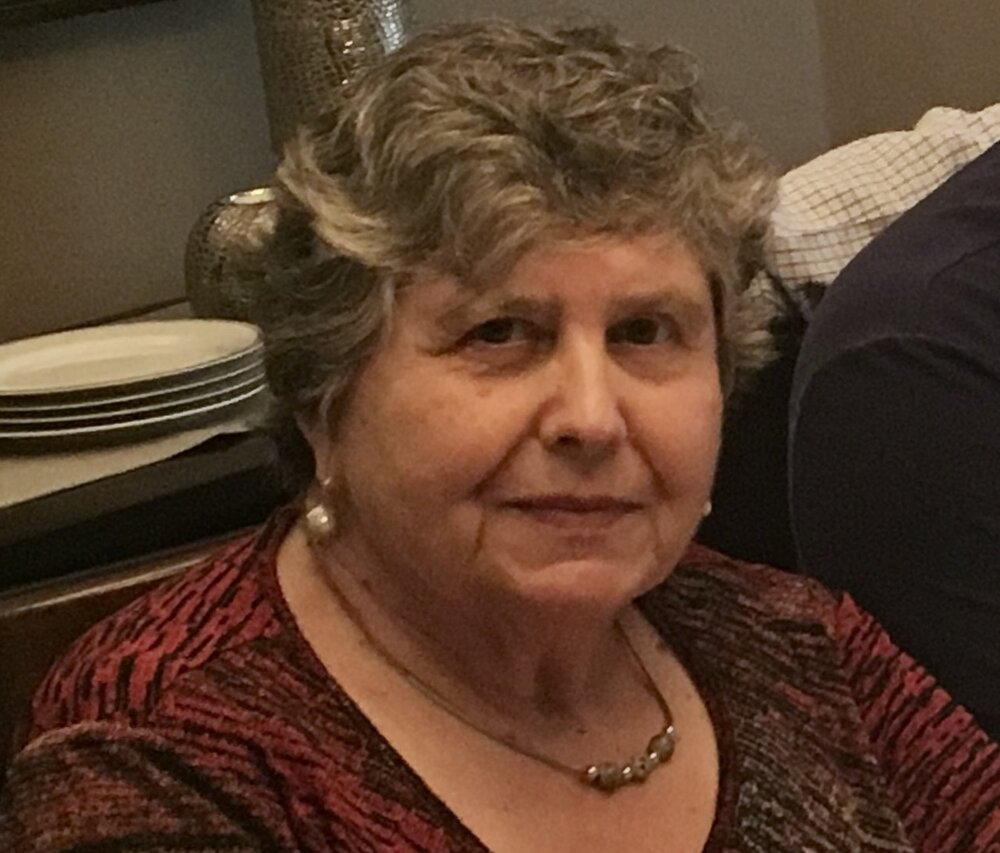 Obituary of Soula Tsarouhas
Athanasia (Soula) Tsarouhas (nee Svigos)
February 17, 1943 – October 3, 2022
It is with extreme sadness that we announce the passing of Athanasia (Soula) Tsarouhas on October 3, 2022, at the age of 79. She died peacefully and with dignity surrounded by her loving family.
Born in Polydrosos, Greece to Atham and Asimina Svigos, Soula is the beloved wife of Panagiotis (Peter) for 54 years and the loving and devoted mother to children Jim (Katherine), Asimina (Michael) and Angelo (Kelly). She is the proud and cherished Yiayia to grandchildren Eleni, Christina, Andrea, Anna, Amanda, Peter, and Zoe. Soula is survived by sisters Loukia Kordakis (late George) and Ioanna Xidous (late Michail), and many nieces, nephews and friends in Canada and Greece. Predeceased by her parents and her brother Athanasios Svigos (Vassiliki).
Soula immigrated to Canada in the mid-1960s where she worked as a seamstress in Montreal's Garment District. She met Peter, married in 1968 and settled in Kemptville. She was a loving and supporting wife and an amazing mother. She seamlessly transitioned from Greek immigrant to Hockey Mom, Figure Skating Mom, Baseball Mom, and Soccer Mom. She was a gardener extraordinaire and an amazing cook with a wicked sense of humour and maybe a few edgy jokes. Soula was a beautiful and gracious host who always opened her home for many dinners, countless parties, Christmas and Easter celebrations. Her Soula Love Cookies are world famous.
The greatest love of her life were her grandchildren. She was extremely proud and had an unconditional love for all of them.
The family expresses gratitude to Dr. Malik, Dr. Sehdev, Dr. Zakhem and especially the Palliative Care team at the Kemptville District Hospital.
Visitation will be on Friday, October 7, 2022, from 10:00 am to 11:00 am at the Dormition of the Virgin Mary Greek Orthodox Church (1315 Prince of Wales Drive), with funeral to follow at 11:00 am.
In lieu of flowers, donations can be made to the Hellenic Community of Ottawa. Make cheques payable to the Hellenic Community of Ottawa, 1315 Prince of Wales Drive, Ottawa, ON K2C 1N2. Online donations may also be made by clicking here. In the Donation Note, please indicate "In memory of Soula Tsarouhas". You may also leave a message at the church office at 613 225-8016 ext. 222.
Soula was everyone's Mom. We love her and will forever miss her. We would like to thank family and friends for their tremendous support at this difficult time.
Interment Information
Pinecrest Cemetery
2500 Baseline Road
Ottawa, Ontario, Canada


Share Your Memory of
Soula