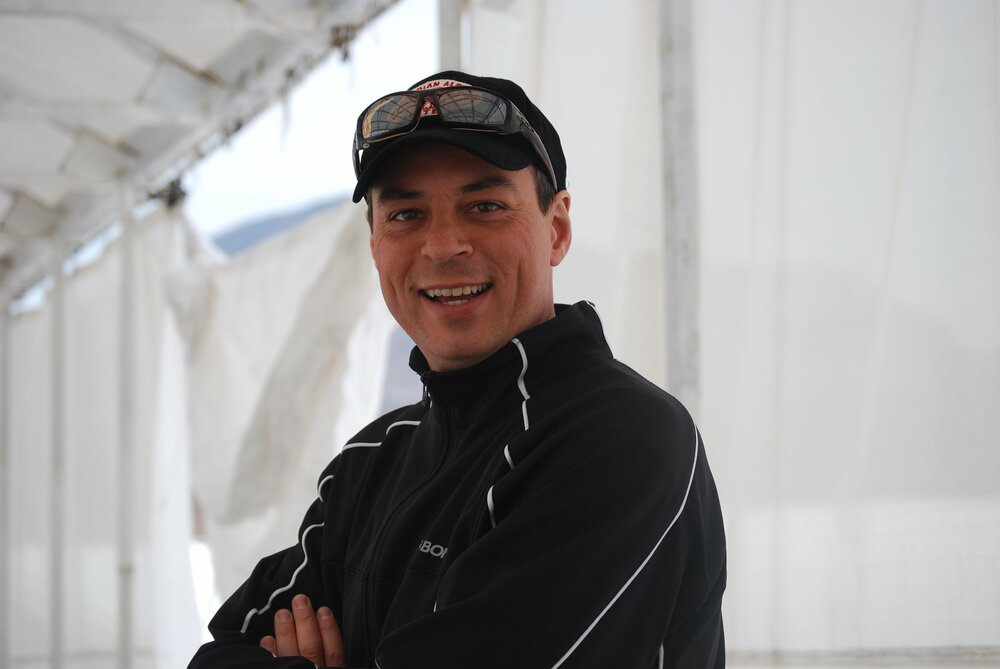 Obituary of Michael Vladescu
Mr. Michael Basarab Vladescu - dear father, brother, son, cousin, life-long friend and an amazing man passed away on Tuesday, May 3rd, 2022 at the all too young age of 53 years. Michael reunites with his mother Anca Cosma and grandmother Maria Tomescu in heaven and is survived by his wife Caroline Vladescu; their children Nadia, Alexandra, and Nicholas; his father Mihail Vladescu; his brother Dan Vladescu; his aunt and uncle, Mircea Petru and Felicia Iliescu; his cousin Vlad Patru and partner Marie Duquette; and his mother-in-law Micheline Rondeau. Michael was a passionate man and hard worker whom everyone will miss strongly and remember fondly. He worked hard in his role as Chief Executive Officer at WiLAN, a subsidiary of Quarterhill as well as working hard in his role as a board member of the University of Ottawa Heart Institute Foundation. He came home every night with a big smile on his face, excited to have dinner with his family and hear all about their day. He embodied the saying "work hard, play hard", and following a hard day of work, he would be the life of the party! Many will never be able to forget his unfortunate salsa dancing abilities, his love of Greek music and Mexican music but most of all Pitbull. Family and friends are invited to pay their respects and celebrate Michael's life at Pinecrest Remembrance Services, 2500 Baseline Road on Friday, May 13th from 12-2pm.
Those who wish can make memorial donations in memory of Michael to the University of Ottawa Heart Foundation (https://foundation.ottawaheart.ca/) as this was a cause near and dear to his heart and a foundation he strongly supported.
Michael Vladescu was taken too soon, due to a sudden heart attack and leaves behind his family and countless shaken friends. He looks down on all of us fondly as we gather to speak of all our shared memories. In the words of Master Yoda, "Soon will I rest, yes, forever sleep. Earned it I have. Twilight is upon me, soon night must fall."
To View the Memorial Service at 1pm, please click HERE
M. Michael Basarab Vladescu - cher père, frère, fils, cousin, ami de toujours et homme extraordinaire est décédé le mardi 3 mai 2022, parti au jeune âge de 53 ans. Michael retrouve au paradis sa mère Anca Cosma et sa grand-mère Maria Tomescu et laisse dans le deuil son épouse Caroline Vladescu; leurs enfants Nadia, Alexandra et Nicholas; son père Mihail Vladescu; son frère Dan Vladescu; sa tante et son oncle, Mircea Petru et Felicia Iliescu; son cousin Vlad Patru et sa conjointe Marie Duquette; et sa belle-mère Micheline Rondeau. Michael était un homme passionné et un travailleur acharné dont tout le monde s'ennuiera grandement et dont ils se souviendront avec affection. Il a travaillé fort dans son rôle de Président directeur général de WiLAN, une filiale de Quarterhill, ainsi que dans son rôle de membre du conseil d'administration de la Fondation de l'Institut de cardiologie de l'Université d'Ottawa. Tous les soirs, il rentrait à la maison avec un grand sourire sur son visage, ravi de souper avec sa famille et d'entendre tout sur leur journée. Il incarnait le dicton « travailler fort et profiter de la vie au maximum », et après une dure journée de travail, il avait le coeur à la fête! Plusieurs n'oublieront jamais ses talents quelque peu douteux pour danser la salsa, son amour de la musique grecque et de la musique mexicaine, mais surtout de Pitbull. La famille et les amis sont invités à rendre hommage et à célébrer la vie de Michael au Pinecrest Remembrance Services, 2500 Baseline Road, le vendredi 13 mai de 12 h à 14 h.
Ceux qui le souhaitent peuvent faire des dons commémoratifs à la mémoire de Michael à la Fondation de l'Institut de cardiologie de l'Université d'Ottawa (https://foundation.ottawaheart.ca/fr/) car il s'agissait d'une cause qui lui tenait à coeur et d'une fondation qu'il soutenait fortement.
Michael Vladescu est parti trop tôt, des suites d'une crise cardiaque soudaine et laisse derrière lui sa famille et d'innombrables amis ébranlés. Il nous regarde tous avec tendresse alors que nous nous rassemblons pour parler de tous nos souvenirs partagés. Dans les mots de Maître Yoda, « Bientôt je vais reposer. Un éternel sommeil. Je l'ai mérité. Le crépuscule m'envahit et bientôt la nuit va tomber. » Domnul Michael Basarab Vlădescu - dragă tată, frate, fiu, văr, prieten de-o viață a fost un om extraordinar, s-a stins din viață marți, 3 mai 2022, la vârsta prea tânără de 53 de ani. Michael se reîntâlnește în Rai cu mamica să Anca Cosma și bunica sa Maria Tomescu și îi lasă în supraviețuire pe soția sa Caroline Vlădescu; copiii lor Nadia, Alexandra și Nicholas; tatăl său Mihail Vlădescu; fratele său Dan Vlădescu; mătușa și unchiul său, Mircea Petru și Felicia Iliescu; vărul său Vlad Pătru și partenerul Marie Duquette; și soacra lui Micheline Rondeau. Michael a fost un om pasionat și muncitor de care toată lumea își va aminti si le va lipsi.. A muncit din greu în rolul său de director executiv la WiLAN, o subsidiară a Quarterhill, în același timp a lucrat din greu în rolul său de membru al consiliului de administrație al University of Ottawa Heart Foundation. El venea acasă în fiecare seară cu un zâmbet larg pe buze, încântat să ia cina cu familia sa și să audă totul despre ziua lor. El a întruchipat zicala "munceste din greu, joacă din greu", iar după o zi grea de muncă, el avea inima deschisa pentru o petrecere! Mulți nu vor putea uita niciodată abilitățile sale nefericite de dans salsa, și dragostea lui pentru muzica greacă și mexicană, dar mai ales Pitbull. Familia și prietenii sunt invitați să-și aducă omagiul și să sărbătorească viața lui Michael la Pinecrest Remembrance Services, 2500 Baseline Road, vineri, 13 mai, între orele 12 și 14.
Cei care doresc pot face donații memoriale în memoria lui Michael către University of Ottawa Heart Foundation (https://foundation.ottawaheart.ca/), deoarece aceasta a fost o cauză apropiată și dragă inimii sale și o fundație pe care a susținut-o cu fermitate. Michael Vlădescu a plecat prea devreme dintre noi, din cauza unui atac de cord brusc își lasă în urmă familia și nenumărații prieteni zdruncinați. El ne privește de sus pe toți cu drag, în timp ce ne adunăm pentru a vorbi despre toate amintirile noastre comune. În cuvintele Maestrului Yoda: "În curând mă voi odihni, da, pentru totdeauna, voi dormi. Am câștigat. Amurgul ma inconjoara, în curând va cădea noaptea."
Memorial Service
1:00 pm - 2:00 pm
Friday, May 13, 2022
Pinecreset Remembrance Chapel
2500 Baseline Road
Ottawa, Ontario, Canada


Share Your Memory of
Michael