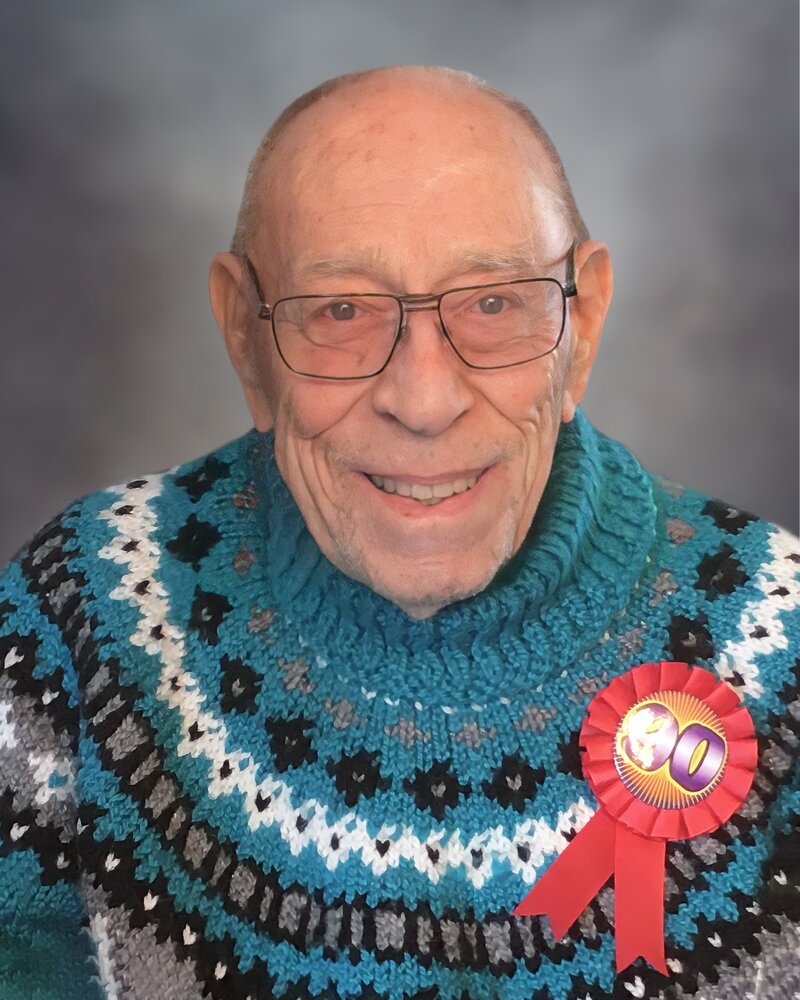 Obituary of André Bordeleau
Décédé à Ottawa lundi le 21 mars 2022 à 91 ans. Il laisse dans le deuil son épouse de plus de 65 ans, Georgette; ses enfants Jeffery (Gyslaine), Marie (Duncan) et Louise; ses petits-enfants Sandra (Pierre-Luc), Audrey, Antoine et Émilie; et ses arrière-petits-fils Cédric et Laurent, ainsi que de nombreux neveux, nièces et amis, qui manqueront tous son sens de l'humour, son oeil d'artiste et son coeur rempli d'affection pour tout son monde. Qu'il repose en paix, il le mérite grandementÉmilie
La famille recevra amis et parents à la Pinecrest Remembrance Chapel, 2500 Baseline Road le dimanche 27 mars 2022 à partir de 14 h. Un court office aura lieu à la Chapelle à 16h et sera suivi d'un rafraîchissement au Solarium. Pour ceux qui ne peuvent pas se joindre en personne et qui souhaitent visionner la cérémonie, veuillez cliquer sur LIEN à compter de 16h.
Au lieu de fleurs, veuillez faire un don au nom d'André à la Fondation de l'hôpital Queensway Carleton.
Passed away in Ottawa on Monday, March 21, 2022 at the age of 91. He is survived by his wife of over 65 years, Georgette; his children Jeffery (Gyslaine), Marie (Duncan) and Louise; his grandchildren Sandra (Pierre-Luc), Audrey, Antoine and Émilie; and his great-grandsons Cédric and Laurent, as well as many nieces, nephews and friends, all of whom will miss his sense of humour, his artist's eye, and his heart full of affection for everyone. May he rest in peace, he greatly deserves it.
The family will receive friends and relatives at the Pinecrest Remembrance Chapel, 2500 Baseline Road on Sunday, March 27, 2022 from 2 p.m. to 4 p.m. A short service will be held in the Chapel at 4 p.m. and will be followed by refreshments in the Solarium. For those not able to join in person and wish to view the service please click HERE at 4 p.m.
In lieu of flowers, please consider making a donation in André's name to the Queensway Carleton Hospital Foundation.
Visitation
2:00 pm - 4:00 pm
Sunday, March 27, 2022
Pinecrest Solarium
2500 Baseline Road
Ottawa, Ontario, Canada
Memorial Service
4:00 pm - 4:30 pm
Sunday, March 27, 2022
Pinecreset Remembrance Chapel
2500 Baseline Road
Ottawa, Ontario, Canada
Reception
4:30 pm
Sunday, March 27, 2022
Pinecrest Solarium
2500 Baseline Road
Ottawa, Ontario, Canada


Share Your Memory of
André