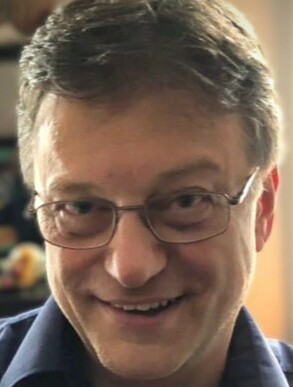 Obituary of Stephen Kassner
Stephen Kassner
Stephen died on Feb 12, 2022, after a short bout with an aggressive cancer. He was 65.
Stephen will be immensely missed by his wife, Lucia, children Chris (Kaori) and Julia (Jahmar), grandchildren Maria, Camila, and Carmelo, sister Johannah and brothers Michael (Sue) and Ron (Julia), and be lovingly remembered by his nieces and nephews Asheya (Conan), John (Crystal), David (Amber), Jamie (Meaghan), Daniel (Neda), Eva (Vidar), Matt (Jennifer), Emily (Chris), Jessa, Talia, and Purnima, and his great- nieces and nephews Elias, Eowyn, Aerial, Kaitlyn, Jace, Lily, Megan, Ben, Ea, Leo, and Vienna. Stephen also had great relationships with his cousins in the U.S. as well as many good friends in Ottawa.
Stephen was born in Montreal in 1956 to parents Max and Trudy. In 1964 the family moved to Ottawa. Growing up, his interests in skiing and swimming landed him on high school teams. He could also be heard from the far reaches of the neighbourhood practicing the trumpet in his room in the attic.
Stephen graduated with a Bachelor of Mathematics from the University of Waterloo in 1980. For two years after that, he travelled throughout Europe, where his adventurous spirit found him studying to be a pastry chef in France, working on a farm in Portugal, driving through the Alps distributing ski movie posters for the famed Sylvain Saudan, and doing research in Switzerland.
Back in Ottawa, he began his career in computers with a small startup firm. In 1984, he met Lucia, and after living together for a few years, they returned together to her native Brazil in 1987. There, Stephen juggled studying for his masters degree and teaching computer science at the University of Sao Paulo. In 1991, Stephen and Lucia got married, and that same year their first child Chris came into their lives – more to juggle! After obtaining his masters degree in computer science, they returned to Ottawa in 1992. There he restarted his career in computers, focusing on systems design and software development.
Julia, their second child, entered the scene in 1994 and with two young children Stephen was the epitome of a loving family man. Always a nurturer, he drove Julia to countless hockey and soccer games throughout her youth, helped Chris towards his education in languages and computers both in Asia and in western Canada, encouraged Lucia in her artistic endeavours, and hosted sumptuous weekly Sunday brunches for Trudy when her health was failing. He was never without a smile around his grandchildren. Selfless, patient, and humble, Stephen could be leaned on to solve problems, both at home, in the community, and at work.
We would like to thank the wonderful palliative care team who provided sensitive, compassionate care throughout his difficult ordeal.
A Celebration of Life ceremony is planned for 2:00 pm on Friday, May 20th at the First Unitarian Congregation of Ottawa where wonderful memories of Stephen can be shared.
Memorial Service
2:00 pm
Friday, May 20, 2022
First Unitarian Congregation
30 Cleary Avenue
Ottawa, Ontario, Canada


Share Your Memory of
Stephen
Highland Park Cemetery
2037 Mcgee Side Road,
Carp, Ontario K0A 1L0
Telephone: (613) 831-4600
​info@highlandpark.ca