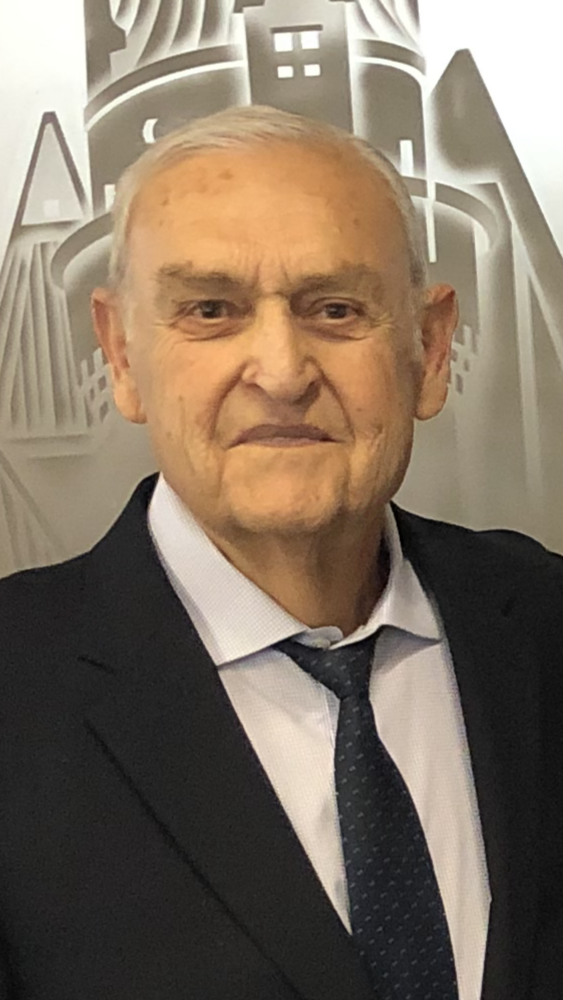 Obituary of Alexandre Nantsios
It is with profound sadness that the family announces the death of Alexander Nantsios on Thursday January 20th, 2022, at the age of 87. Alexander passed away peacefully with his cherished, wife, children and grandchildren by his side. Born in Thessaloniki, Greece on March 1st, 1934. Son of Nikolaos and Ekaterini Nantsios (nee Karakasis). Alexander is survived by his beloved wife of 58 years Stavroula, he is the loving father to Ekaterini and Nikolaos (Margireta). Adored Grandfather to Alexandros and Adamandea. Dear brother of Konstantinos (Renata), the late Malamati and Athanasios (Athanasia). He further leaves behind countless cherished cousins, nieces, nephews, and friends.
Alexander first immigrated to Canada in 1950, at the age of 16, in courageous pursuit of greater opportunity. While working with his uncle, he discovered his passion for the restaurant industry and cuisine. A visionary, Alexander alongside his two brothers, took a leap of faith, extending this passion, by establishing the El Toro Pizzeria and Alexis Dining Lounge in 1967. He lifted the bar and demonstrated what can be achieved by hard work, kindness, and dedication, as both establishments emerged as landmarks in Ottawa's West End. Driven by their profound bond, Alexander and his brothers were committed to hospitality and were recognized as prominent figures amongst those they served. Never forgetting his roots, Alexander was a devoted member and pillar of support to the Hellenic Community in Ottawa since his arrival.
Alexander's priorities in life were not only to love and support his family unconditionally, but to establish the values that accompany the family name. He was an honest husband and father, a man of integrity, respect, and always acted upon virtue. He was passionate about welcoming his family for gatherings and held a special relationship with each of his relatives. While his death remains an immeasurable loss, Alexander's memory and impact on his family will exist in their hearts forever.
Θα μείνεις πάντα στην καρδιά μas.
A private service will be held in honor of his memory. Please consider a donation to the Dormition of the Virgin Mary. Online donations can be made by clicking here. In the Donation Note, please indicate "In memory of Alexander Nantsios."
Interment Information
Pinecrest Cemetery
2500 Baseline Road
Ottawa, Ontario, Canada


Share Your Memory of
Alexandre
Highland Park Cemetery
2037 Mcgee Side Road,
Carp, Ontario K0A 1L0
Telephone: (613) 831-4600
​info@highlandpark.ca