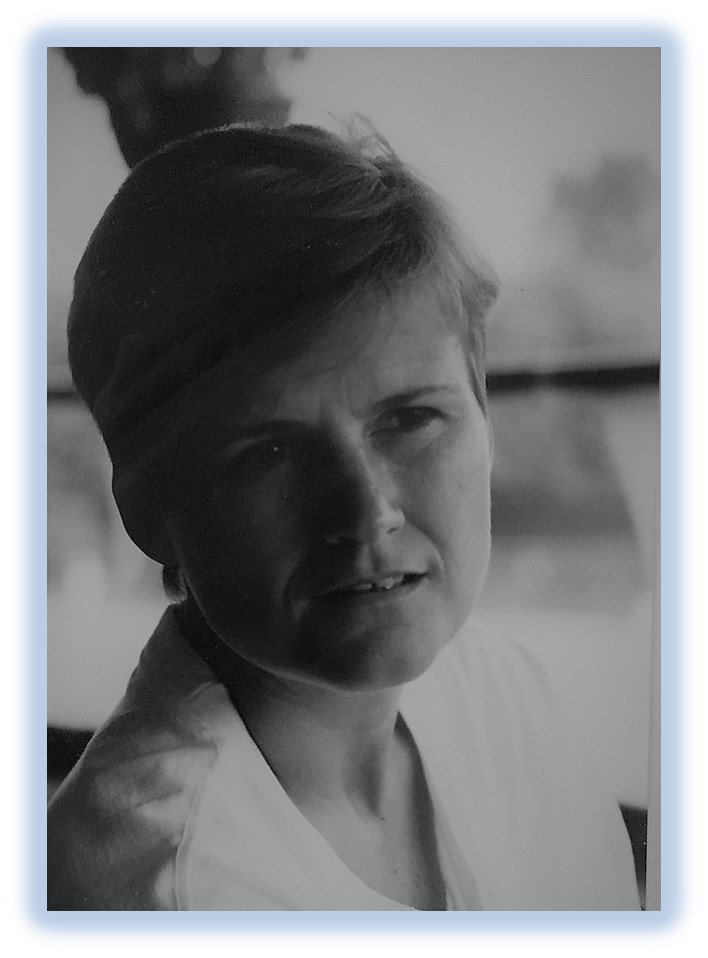 Obituary of Lesley Mary Hulse
Mary Lesley Hulse, known as "Lesley" throughout her life, has died leaving her beloved partner of over four decades, Fred Gormley, her only sibling, brother John Hulse, and nieces Yolanda Hulse and Fiona Hulse.
Lesley was pre-deceased by her mother Kathleen Hulse (nee Mills) and father Maurice Hulse. Lesley was raised in Ottawa. As a student at Laurentian High School, Lesley developed a passion for athletic activities. She participated in many sports, including as a member of the school's track team. Lesley also played the flute in the school's Symphonic Band.
Lesley attended Trent University, earning her B.A. in 1973. While studying at Trent, she played women's football and ice hockey. After receiving her degree, Lesley spent time in Europe studying and working in French. Upon returning to Canada, Lesley joined the Federal Government. She had a long and successful career in the fields of Archives Management and Human Resources. Lesley's retirement in June 2008 allowed her to devote more time to her many interests.
Throughout her life, Lesley was an avid reader of both fiction and non-fiction. Her natural curiosity led her to consume non-fiction books in an effort to better understand world events and the human condition. Not surprisingly, Lesley belonged to more than one book club over time. Through such clubs Lesley maintained friendships with women she had met over the years, including through her time with the Public Service.
Lesley remained physically active throughout her life. She rowed competitively for Trent and, later in life, with success at the master's level. Lesley also enjoyed rowing recreationally on the Ottawa River as a member of The Ottawa Rowing Club and most recently the New Edinburgh Rowing Club. Lesley's other recreational activities included cross-country skiing, cycling, yoga, running, and walking. It was through the pursuit of these activities, that Lesley maintained many of her friendships.
Without question, Lesley's favourite sport was tennis. She was a devoted student of the game – honing her skills throughout her playing years. Lesley's passion for the game was something that she shared with Fred. They spent many hours on the court together at The Ottawa Tennis Club and during their annual spring vacations in either Florida or South Carolina. It mattered not to Lesley where she and Fred were playing tennis. She was always happy if she was working on her game with "Freddie".
As a life partner, sibling, aunt, and friend, Lesley was effortless in her generosity. She offered support without question. Lesley was not shy to share her opinions; yet she was not judgmental of others. Her extensive reading, curiosity, and keen intellect made her an interesting conversationalist.
If quality of life is measured by the company one keeps, then the lives of those fortunate enough to have known Lesley are richer, happier, and more inspired for having known her.
Thanks are extended to the professionals, staff, and volunteers at The Ottawa Hospital Cancer Centre and the May Court Hospice for the wonderful care that Lesley received during the last several years and weeks of her life. A memorial donation may be made to either institution. A private funeral will be held due Covid restrictions. A celebration of Lesley's life will be held at a later date.


Share Your Memory of
Lesley
Highland Park Cemetery
2037 Mcgee Side Road,
Carp, Ontario K0A 1L0
Telephone: (613) 831-4600
​info@highlandpark.ca