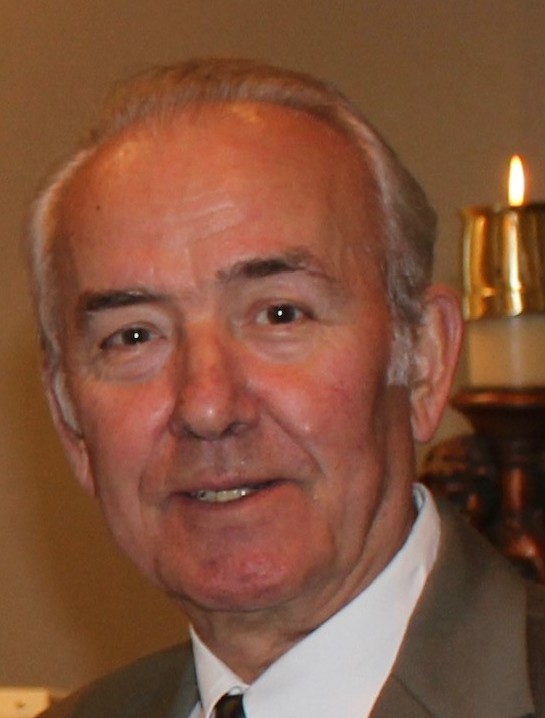 Dimitrios "James" Poulimenakos
Dimitrios (James) Poulimenakos, known to his friends as "Jimmy", passed away on June 6th, 2021 at the age of 83. He was the beloved husband of Voula (Anagnostakos), father of Sophia (Peter) and Maria (John) and loving grandfather to Mario, Dimitri, Anthony and Yianni. James leaves behind his sister's Bessie (Kanellakos), Tasia (Laggis), Angela (Karagiannis) and brothers Nick & Perry.
He came to Canada in 1957 from Lakonias, Greece with ambitions of success. Here he met his wife, Voula, of 57 years, and together they successfully operated Leitrim Restaurant for 35 years. James was a true family-man, and adored being with his children and grandchildren. He was known for his kindness, great work ethic and always had a smile on his face. He will be greatly missed but not forgotten.
A multitude of thanks to the caregivers and staff at St. Patrick's Home and Dr. Uppal who provided him such wonderful and attentive care.
Visitation will be held from 10:00 a.m.-11:00 .a.m on Friday, June 11th , 2021 at the Dormition of the Virgin Mary Greek Orthodox Church (1315 Prince of Wales Dr, Ottawa). A private funeral service will follow by invitation only due to current Covid-19 restrictions.
In lieu of flowers, memorial donations may be made to the Ottawa Hospital Alzheimers Research Institute at www.jamespoulimenakostribute.ca or to the St.Patrick's Home of Ottawa Foundation.
May his memory be eternal