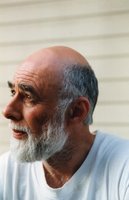 Michael Ashiq
Passed away peacefully at home on April 22, 2021, at the age of 81, with his beloved wife Virginia (Ginger) Kelly by his side. He will be much missed by his children, Rebecca Grace (Gerry) and Jascha (Lisa Anderson).
Predeceased by his parents, Mohammed and Maryam, and sister Roshan, he is survived by his brother, Ehsan, and sister Ayesha, as well as nieces and nephews in Canada, the United States and New Zealand. He is also remembered fondly by the Murray family in Canada, his former wife, Dora Ashiq-Bröll, the Bröll family in Switzerland and Austria, and family and friends in England and Pakistan.
Michael was born in Kolkata, India, and moved during partition to England where he spent his childhood and early adult years. In 1970, he came to Canada with his young family, arriving to work for the federal public service just as the October Crisis was unfolding. For more than half a century, he embraced bilingualism, winter, and the pleasures of the Gatineau Park. In retirement, he spent 17 years volunteering at the Glebe Centre's Day Away Program, which he found immensely rewarding.
A loyal and steadfast friend, Michael loved jazz, classical music, cross-country skiing, cycling, and travelling. He was an accomplished and creative cook, and he and Ginger hosted family Thanksgiving and Boxing Day meals for many years; Michael's signature apfelstrudel and chocolate cake were legendary.
Please consider a donation to World Vision Canada in his memory. A private celebration of life will be held at a later date.